New Zealand
Direct Floral Source has access to over 700 growers / suppliers in New Zealand through our association with the largest exporter of New Zealand product around the world. This enables us to offer you more than 160 different varieties of flowers and foliages during the course of the year. New Zealand has a temperate climate which is very good for producing high quality cuts of flowers and foliage. Our exporter is located adjacent to Auckland International Airport which makes for very quick and easy transport. Please use our website and photos as a guide to help you increase your business with this great line up of products!
Mini Cymbidiums
Mini cymbidiums are beautiful tropical flowers which have very delicate blooms and come in a multitude of variations and colors.  They grow to be 45 to 75 cm and are individually hydrated with tubes packed in sleeves with each box containing four to fifteen stems.  They are in season from April to December.

Mini Cymbidium
King Arthur

Mini Cymbidium
True Bliss

Mini Cymbidium
Kyancutta
Mini Cymbidium
Elfin

Mini Cymbidium
Mary Pinches

Mini Cynbidium
Ballerina
Mini Cynbidium 
Ballerina 
Cymbidiums
Cymbidiums are a larger version of mini cymbidiums. Their blooms are big and wax-like. Each stem has many blooms and can grow anywhere from 40 to 100 cm. The color range is enormous and there are many different varieties which have contrasting lips. These beautiful flowers are in season from April to December.
Cymbidiums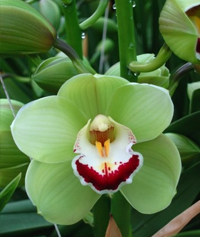 Limonese
Goldust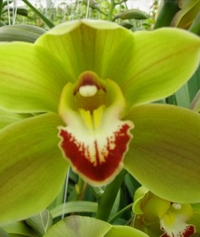 Jungle Trail
Alice Anderson
Kiwi Green
San Ysidro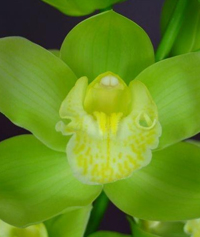 Mint Ice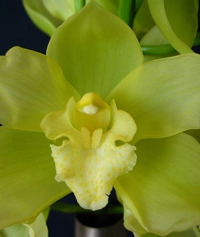 First Choice 
Amazonia  
BCKE  
Fern Hill E
Festive Cheer
Flamingo
GG E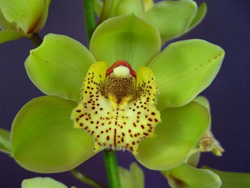 Happy Days E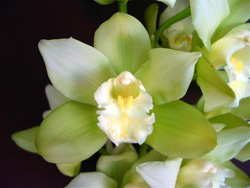 Ice L
Jonina
LB
Magic Wonderland
Oasis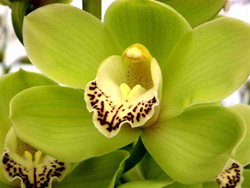 Ovation Emerald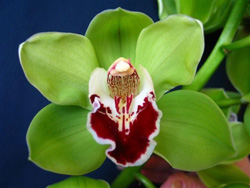 Sea Gem 
Shad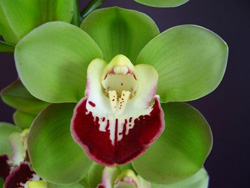 Valley Zenith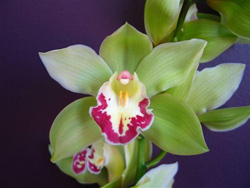 Vanguard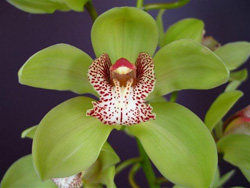 William Hertix Sea Nymph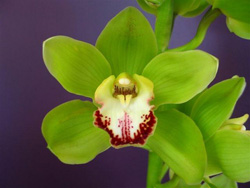 Zuma Boyd
Reisling
Mona Lisa
Via Vista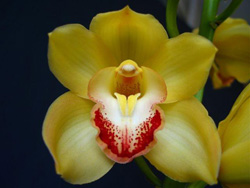 Warra Gold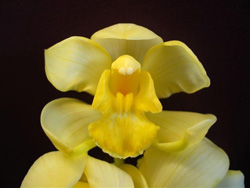 Yellow Alba
Arcadian Sunrise
Autumn Gold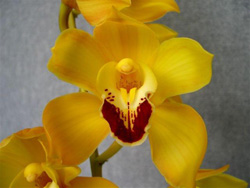 Gymer Cooksbridge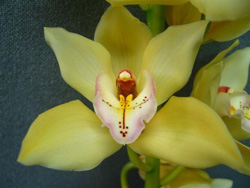 Irma
Irma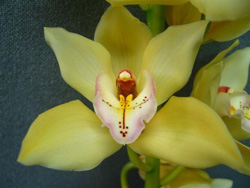 Judiths Gold
Napoleon Gold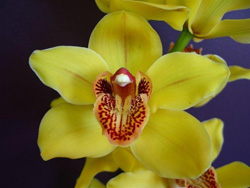 Napoleon Gold 
Napoleon Gold 
Nevada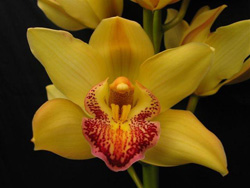 PG S1
Patarak
PGS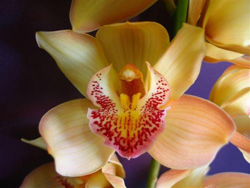 PGS Gold
Pure Love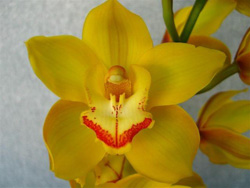 TRW E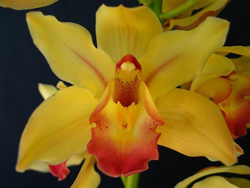 VCS 1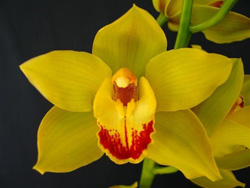 VGM 1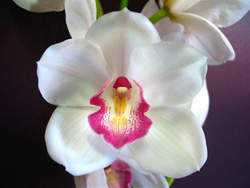 Virgin