City of Flowers "Italy"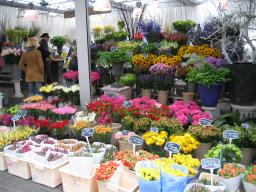 San Remo, Italy, is known as the "City of Flowers". Located where the Italian Alps meet the Mediterranean Sea, its mild climate makes it ideal for growing ruscus, mini pittosporum and genistra. The Italian Horticulture Market is world-renowned by these specialized products.

Flower growers bring their product to the San Remo Flower Market, the biggest flower market in Italy where our Italian "partners" choose only the best product for export to the U.S. Painted foliages in bright colors or metallic paint are also a popular item.

We have two to three shipments per week and we can ship from Chicago or Miami.
Foliage
Italian Ruscus and Pittosporum
Aralia Leaf

 Eucalyptus
Metallic & Painted Foliage
Metal Painted Buxus
Metal Painted Eucalyptus 
 Metal Painted Buxus
Preserved Eucalyptus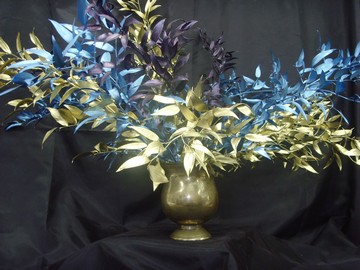 Metal Painted Ruscus 
 Metal Painted Ruscus
Flowers

Acacia/Mimosa
Anemone

 Calendula

 Genistra

 Lathyrus 
 Poppies 

 Ranunculus 
 Sweet Pea